Contact us for a complementary consult to discuss your family building plans with us through surrogacy and/or egg donation
Creative Love is a premier boutique Surrogacy and Egg Donation Agency based in Florida that is inspired and delighted to work with Intended Parent(s), Surrogate Mothers, and Egg Donors to help create beautiful families. Our goal is to be an objective and comprehensive educational resource for everyone interested in the Surrogacy and Egg Donation process. We are committed surrogacy professionals that are experts in all aspects of the surrogacy and egg donation process. Whether you are an Intended Parent(s) looking to create a family, a Surrogate Mother or Egg Donor willing to help assist in the gift of life, Creative Love is an agency willing to work with anyone, regardless of your marital status, sexual orientation, or nationality.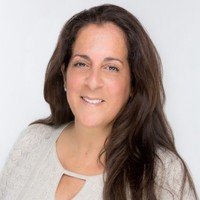 Wendy Arker - Program Director
Wendy Arker is the program director at Creative Love. After her own personal journey with infertility, and turning to egg donation and sperm donation to create her own family, Wendy is passionate in assisting others with their own desire to create a family. Being a single-mother-by-choice, Wendy understands firsthand the unique way families are built. Whether you're a married couple, single, or LGBTQ, Creative Love is committed to assisting you. Wendy facilitates the matching between our surrogate mothers, and intended parent(s) based on their specific needs and like minds. Wendy takes a hands on approach in screening and interviewing every surrogate mother application. She also carries a case load as a cycle coordinator. Wendy is selective on the donors that are added to our donor database and the surrogate mothers that join the agency. Wendy is adamant on knowing that our donors are truly passionate about the entire egg donation process and that our surrogates are committed to a beautiful journey. It is important to her that all of our surrogate mothers and egg donors have a full understanding and are educated on the emotional, psychological, and physical commitment it takes to being a surrogate mother or egg donor. Wendy feels that turning to egg donation or surrogacy can be one of the most significant decisions a couple or individual can face. She wants this to be a wonderful experience for all intended parent(s), surrogate mothers and egg donors that work with our agency. Wendy lives in South Florida with her son. Having Bryce via egg/sperm donation allows Wendy to share with many of her intended parent(s) the beauty of modern science and what it can bring to them.