Contact us for a complementary consult to discuss your family building plans with us through surrogacy and/or egg donation
If You're Ready To Start Your Family You've Come To The Right Place!
LET OUR EXPERTS GUIDE YOU: FROM THE INITIAL CONSULTATION TO BRINGING YOUR BABY HOME.
Gay Parenting Through Surrogacy and Egg Donation
At Creative Love Egg Donor & Surrogacy Agency it is our goal to assist LGBTQ create or expand their family. We believe that every person has a right to be a parent. Whether you're from the United State or from around the globe we welcome you to our agency. Approximately 60% of our Intended Parent(s) are gay individuals or couples. Creative Love focuses on surrogacy arrangements not only in Florida, but in all surrogate friendly states. Surrogacy provides a wonderful alternative option for gay men who desire a biological bond to their child. It also provides for the opportunity to be involved in the pregnancy. We believe that children born to gay men or couples are just as happy and thrive to become well- adjusted and loving individuals. Creative Love is an agency that is knowledgeable and proficient within the laws of surrogacy in Florida and many other states.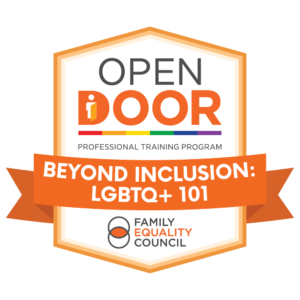 It is our goal to assist in matching you with the right surrogate mother so that your surrogacy experience is a fantastic one. With exceptionally attentive care to your surrogacy journey and a comprehensive egg donor database we will assist you in your egg donor selection and coordinate your entire egg donor journey too. Creative Love will be your liaison throughout the entire journey from inception to conception. We will ensure that all legal, financial and insurance matters are properly handled. It is our goal to deliver the highest level of care to you. We know firsthand the complex and emotions that the surrogacy process can entail and we are here to alleviate all of the stress. We are a premier boutique agency located in Ft. Lauderdale, Florida that offers a hands- on approach to our same sex clients. You'll be working with professionals with over 20 years combined experience in the field of Surrogacy and Egg Donation – from our psychologist to our legal advisers. We work with IVF clinics that hold the same values and beliefs on LGBTQ parenting as us. Whether you obtain a second-parent adoptions or a judgement for paternity/maternity we will give you referrals to legal advisers that will ensure that your parental rights are protected. Creative Love has earned the reputation as a leading gay friendly agency. We are honored to assist you in building your family through surrogacy and/or egg donation. We welcome all inquirers.
What makes us different than other agencies?
What sets Creative Love apart from other agencies is that our surrogate mothers go that one extra step to complete  comprehensive medical and psychologically screening before making them available to our intended parent(s) adding no delay to your surrogacy journey with us!  We carefully select every potential surrogate applicant. 
Recruiting Exceptional Surrogate Mothers
Comprehensive Fertility Screening on Surrogate Mother
In-home interview with Surrogate Mother and her family
National Background check on Surrogate Mother and Spouse
Psychological Evaluation on Surrogate Mother including MMPI-2 with a PhD Psychologist
Intended Parent(s) Psychological Evaluation
Group Psychological Evaluation with Surrogate Mother and Intended Parent(s)
Home visit by Licensed Social Worker
Sudden Accidental Insurance Policy $650,000/$100,000
Loss of Reproductive Organ Policy
Travel Cost for Surrogate Mothers New Patient Appointment and First Embryo Transfer (within Florida)
Full-time case manager with 24/7 access
Travel arrangement and assistance for Intended Parent(s)
Coordinating with fertility clinic and medical professionals
Coordinating with insurance agent, escrow attorney, and other industry professionals
Coordinating with Legal Counsel
Coordinate Gestational Carrier related travel
Assist in obtaining Passport and Visa if needed
Rematch allowance (in the event of medical disqualification)
All of our Surrogate Mothers Must Meet the Following Requirements.
Must Reside in a Surrogate Friendly State
Be between the age of 21 – 41 years old
Enjoyed your pregnancy
Be a citizen or permanent resident of the United States
Have experienced full-term pregnancy and delivery
Have given birth to a child of your own and raising that child
No more then 2 previous c-sections
No more then 4 pregnancies
Provide medical records from OB/GYN for last 7 years of pregnancies
Clearance letter from OB clearing you to become a surrogate
Be height/weight proportionate (BMI under 32)
Not on any form of government assistance